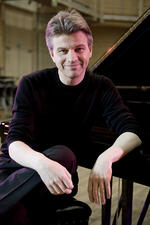 'This is rather a new look at some very familiar Gershwin. Bebbington — well known for his probing readings — claims that he and Botstein "discovered unexpected shades among the famous melodies …"'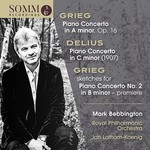 An evergreen masterpiece, an under-appreciated jewel and a great 'what might have been' – Mark Bebbington and the Royal Philharmonic Orchestra,conducted by Jan Latham Koenig, explore the personal and musical connections between Edvard Grieg and Frederick Delius for Somm Recordings.
"Bebbington employs a massive dynamic range and the tone he draws from the piano is a joy in itself and his pacing is simply superb - the flow from slower to faster sections is achieved with a real sense of organic development - all too often Bax is criticised as being 'sectionalised' - not here."
— MusicWeb International